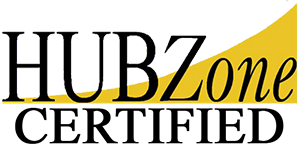 Points Consulting (PC)  has been certified as a HubZone small business by the Small Business Administration (SBA). With this certification, the consulting company, which specializes in public/private initiatives, has greater access to federal opportunities. Each year the government limits competition for certain contracts to businesses in historically underutilized business zones – the current target for which is at 3% for all federal agencies. 
PC is not new to working with the government. Since 2005, PC's Consulting Team has supported 100+ state and local government agencies with feasibility and impact studies, Industry and Market Analysis, Housing Analysis, and Workforce studies. The HubZone Certification will provide PC with a competitive advantage when pursuing Federal opportunities. 
"At Points Consulting we are proud of our long history helping clients across the industry spectrum from private sector, state and local government, and not-for-profits," said Brian Points, President and Founder. "Though we've worked many times on Federally funded projects, we have yet to contract directly with the Federal government. The HUBZone certification will help us expand our services to partner with Federal agencies seeking to serving citizens, businesses and communities."
SBA's HUBZone program is intended to promote economic development and employment growth in distressed areas by providing access to more federal contracting opportunities. Only those companies located in historically underutilized business zones may be approved for this certification.